Useful Click on Links
Print our pdf
Join Us Brochure

"Like Us" On Facebook
United States Jaycees
Virginia State Jaycees
Farmville Jaycees
Town of Farmville VA
Chamber of Commerce
Past Events - 2012 What Have We Done . . .
2012 Jaycees Toy Drive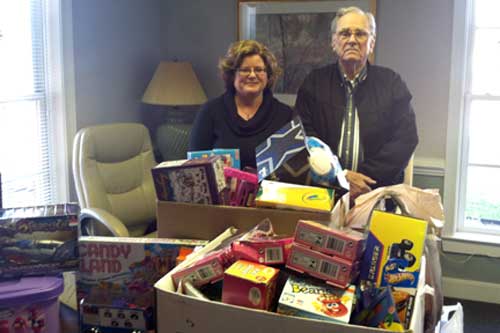 Toys collected from the toy drives at Longwood University and Hampden Sydney College being donated to Madeline's House.
2012 Farmville Jaycees Christmas Parade on 12-02-12
THE RESULTS FOR 2012 ARE . . .




Bands

:
1st Place – Cumberland High School
2nd Place – Central High School


Horses:


1st Place – Holiday Hoofbeats
2nd Place – Tom Mix Rangers
3rd Place – No Land Farm Miniature Horses


Religious

:
1st Place – Calvary Chapel
2nd Place – Riverside Community Church
3rd Place – First Nottoway Baptist Church


Non-Religious:


1st Place – Area 21 Special Olympics
2nd Place – Centra Southside Community Hospital
3rd Place – PEFYA Darlings All-Stars

View Photo Album
2012 Waterworks Players Presented Rumpelstiltskin
2012 First Fridays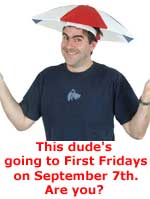 September 7: Central Garage and the Greg & Walt Band

Riverside Park, Downtown, South Main St., Farmville, Va. Free! 5:30 pm Food and beverages for sale.

DOOR PRIZE: Chance to win tickets for the Sept. 20th Darius Rucker concert in Crewe!

Central Garage and the Greg & Walt Band are BOTH Longwood student bands and they are GOOD!!
2012 Jayces Social with the Farmville Women's Club
In November 2012, The Jaycees hosted a social at Charley's Waterfront Cafe with the Farmville Women's Club. The Jaycees host several socials to network, partner with other organizations, and invite potential members to explore the Jaycees.
2012 Adopt-a-Street program March
Harry, Billie Jo, and Lisa pick up trash around Wilck's Lake as part of the Jaycees' commitment to Farmville's Adopt-a-Street program. — at Wilcks Lake Public Area.